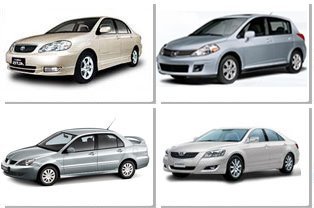 Personal Drivers During Your Stay
There's no better way to get to know the city than with your own personal guide
Don't have a hire car? Need to get around the city? With our team of English speaking personal drivers you can avoid the hassle of having to hire your own car and deal with the local traffic. Our drivers can be hired on an hourly basis or just to get from A to B. For just 45,000 pesos (roughly $15) you can organize a trip from any point to any other destination within the city, and 50,000 ($20) if you need to get out of town to places like Sabaneta, Itagüi or Bello.
Guided Tours of the City
Get better acquainted with Medellín on a sightseeing tour of the city's top attractions. Enjoy a guided walk through the historical and cultural centers, and learn about Colombia's controversial yet fascinating history. Then, head over to Parque de Bolívar and visit the Museo de Antioquia, famous for housing one of the world's largest collections of Fernando Botero paintings. For more sightseeing, you can go all day to ride on the Metrocable gondola and visit more attractions, including Parque Lleras and El Pueblito Paisa, two of Medellín's must-see areas.
For just 50,000 pesos (around $20) per hour you can create your own itinerary and tell the driver where you want to go and how. We don't stick to a strict schedule so you are free to choose just the minimum of 4 hours, or go all day, it's totally up to you. We have a suggested list of places you might want to see but if you have any particular place in mind, no problem, we can go there too!
For more information speak to one of our booking agents to pre-book a tour.
For more information on renting a vehicle please contact us.