Here's what others are saying:
I wanted to express that I have traveled and stayed all over South America and have never stayed in a property that was amazing as Apt Medellin! Coming From Manhattan I have a certain status of comfort and I must say that the level of Apt Medellin compares right with the same luxury & service as Manhattan apt rentals!!! I cant wait to come back!!
– Shaun Anderson
Andrew, es muy placentero contar con un servicio tan bueno, preciso y puntual como un reloj. Sinceros agradecimientos. Seguramente siempre te buscaremos para alojarnos en Medellín.
– Carolina Garcia
I wanted to post a big thank you to you and your staff. I have stayed in several places in Latin America. This by far has been the best treatment and service I have ever received. The friendly and smooth service has made me look at Medellin as a new home. Again thanks to you and your staff, you well exceeded my expectations.
– Al Clarke
Very much enjoyed the five days spent in the Blux apartment, very well appointed and cosy place to stay in El Poblado, good gym and pool facilities, this apartment has everything for the solo visitor or couple wishing to have a safe, secure place to base themselves in Medellin, easy access to all attractions, very helpful staff and all good amenities within the building.
– Ross Tresidder
You guys are the absolute best! You provide first class, excellent, very professional service, combined with excellent apartments situated in the absolute best locations in Medellin. I don't even bother looking around any more because I know that you guys are the absolute best.
– Brian Stobo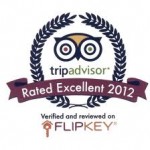 We have literally hundreds of other testimonials just like these from clients going back since we started business in 2006. You can check the review section of each listing to see unbiased and unsolicited reviews of all our units sent to us directly or reviewed on Flipkey or Airbnb.