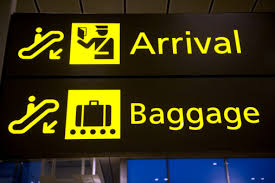 Door to door service
Convenience and Peace of Mind getting to your Destination
Airport Pickup from the International Airport directly to your apartment We offer, and highly recommend our airport pickup service to all our customers to make the process of arrival and check-in a breeze. All our drivers are also professional guides with their own vehicles and know the city better than anyone. We have been working with the same team for over 6 years now and our customers are always 100% satisfied with the service.
Take advantage of your own personal driver to pick up groceries on your way to the apartment, charge up your phone or any number of other useful tasks to get your vacation started the right way. Our drivers know exactly where they are going and will have your keys and documentation waiting for you in the car so you won't have to think about anything other than enjoying your stay, right from the moment you leave the airport.
Our drivers also speak English so if you have any questions, feel free to spend the 45 minutes from the International airport to plan the rest of your trip and organize a city tour or several day trips that we offer to the numerous nearby attractions.
How do you organize a pickup?
You can select an airport pickup when you book and it will be added to your initial bill. We'll also remind you of our service once you've made a booking so you can still organize the pickup even after you've paid the deposit. You can send the money directly to our booking agent, or pay the driver directly on arrival, it's totally up to you.
Please keep in mind that a single salon car can carry up to three people with luggage, so if you will be a larger group, you'll need an extra car, or you can up to elect a van for up to 16 people. The cost of the van is 170,000 pesos or roughly $90 USD.
Don't forget that we offer a wide range of tours in and outside the city with our same team of professional drivers. For a full list of our tours and destinations please see our Tours and Transportation page.